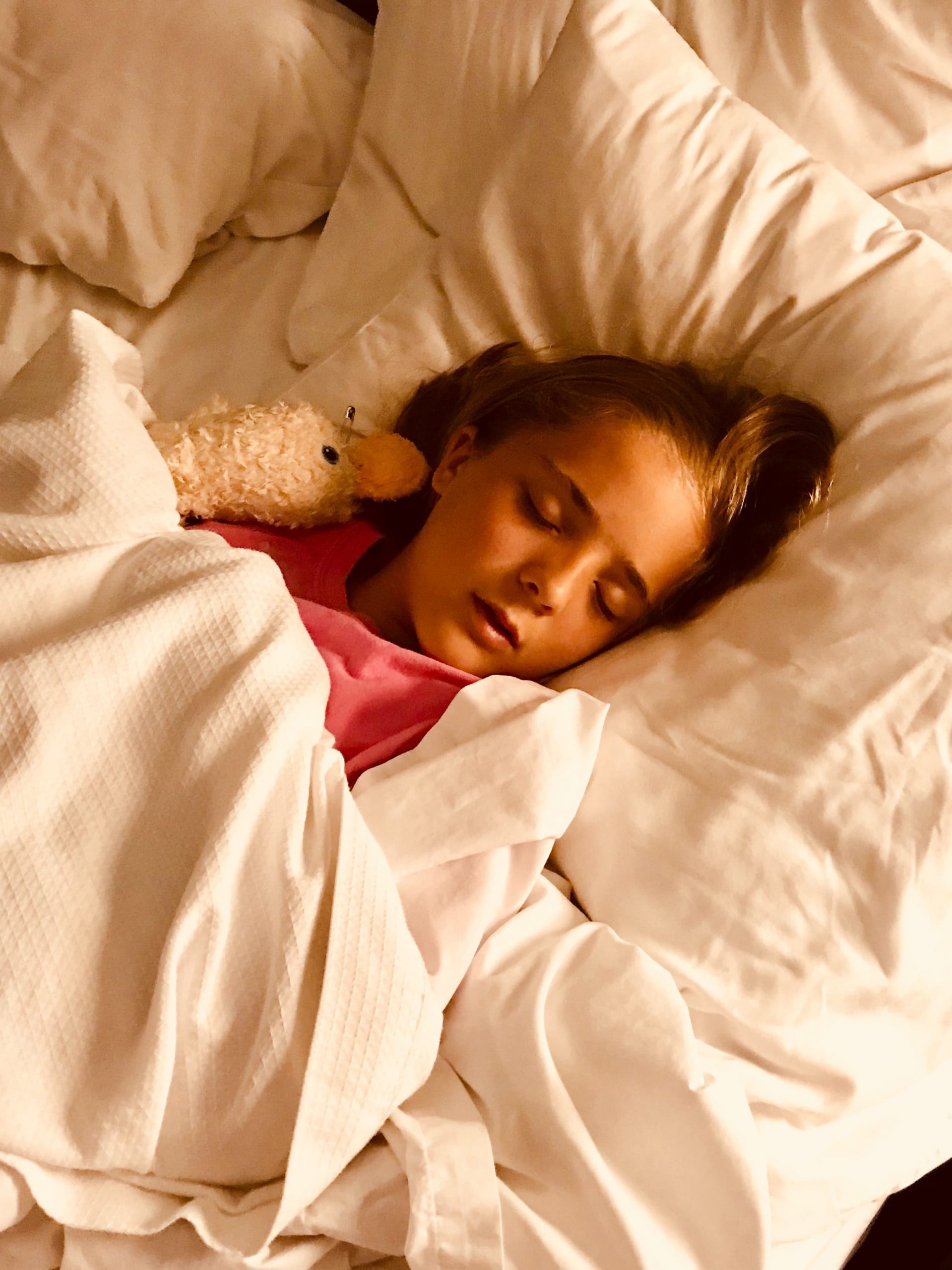 With coronavirus cases still on the rise in parts of the U.S. (as of August 2020), many schools are opting to continue online learning to reduce the risk of continued spread. As a result, many parents (and their children) have to adjust to at-home schooling while maintaining a sense of normalcy and routine for the entire family. To make sure everyone gets their much-needed rest, I'm sharing tips for managing sleep schedules during at-home schooling.
Establish a 'school day' routine
As tempting as it may be, try to avoid letting your kids learn in their pajamas. Wake them up at a set time every day and have them get dressed and ready as they usually would for school. This helps prepare them for 'school mode' and sets them up for success. You can also model this by getting ready for school yourself!
If you can, try to designate a schoolwork space outside their bedrooms, which should be a positive space only used for relaxing, resting, and sleeping. From there, create a 'school day' routine that mimics an in-person experience that includes:
Schoolwork
Hourly breaks
Naptime (if applicable)
Lunchtime
Snacktime
Playtime
A consistent school day routine will help your little ones stay on track with school and provide a seamless transition into nighttime activities and their bedtime routine.
Get outside
Part of your kids' school day should include physical activity and, if possible, outdoor time. Health experts say that regular exercise can reduce symptoms of depression and anxiety in children, which they may experience because of stress from the pandemic. It also helps them burn energy to sleep better at night. Help them stay active by doing things like:
Going for walks or bike rides
Taking breaks outside
Scheduling recess or designating playtimes
Practicing sports in the backyard
And more!
If you're able and have the time, join them! Getting fresh air will be good for you, too, and will provide your kids with much-needed social interaction. Also, if you feel comfortable, you can consult with neighbors or other parents to let your children play outside in small groups.
The more physical activity your kids can enjoy, and the more Vitamin D they can soak up, the better they will sleep at night. That helps them feel rested for the next day, too.
Make sure everyone is getting sleep
Managing sleep schedules shouldn't be limited to your kids who will be learning from home for the foreseeable future. You, your partner, and everyone else in the family should also be getting their much-needed rest. If you're having trouble with sleep schedules, have a young baby to care for while also managing homeschool, or are sleep-deprived yourself, I can help!
Schedule your complimentary sleep assessment with Sleep by Rachelle. I'll help you and your entire family have a smooth transition into the new school year and a 'new normal.' I am offering virtual consults for anywhere in the United States so you can get the support you need, safely and from wherever you are!