If you're sleep-deprived and sleeping like a baby (not sleeping much at all), Sleep by Rachelle wants to help. To best serve you, we offer a complimentary sleep assessment, which includes: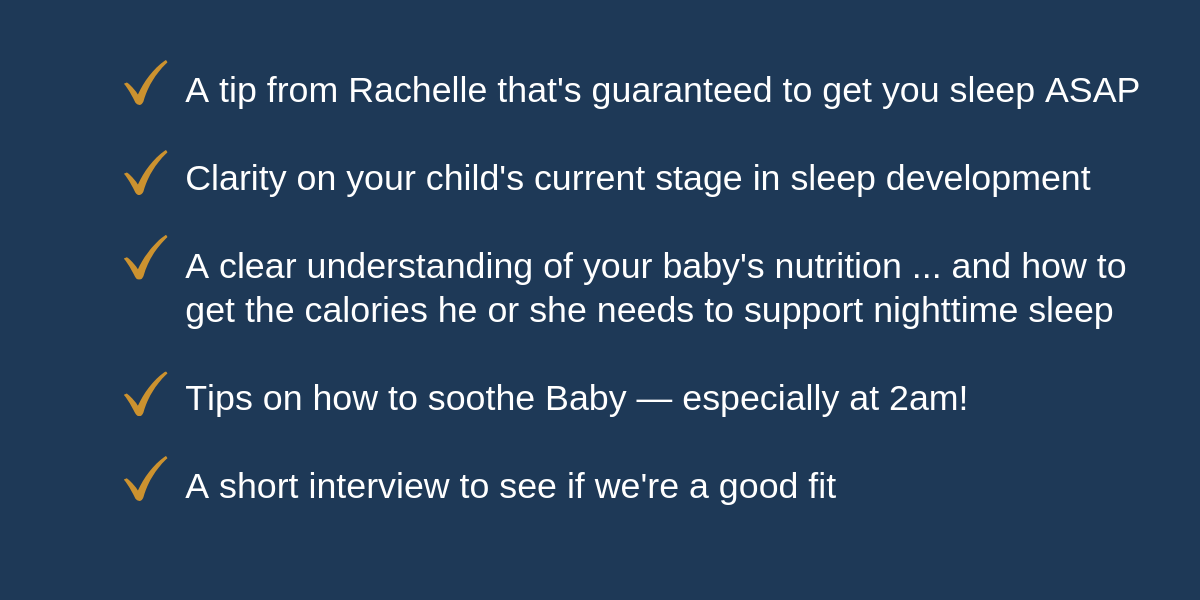 After this FREE assessment, we can discuss the Sleep by Rachelle method and how it can help you and your baby get restful sleep (and never look back).
To get started, fill out this Complimentary Sleep Assessment form so we can gather some information before our call!