Three Homemade Baby Foods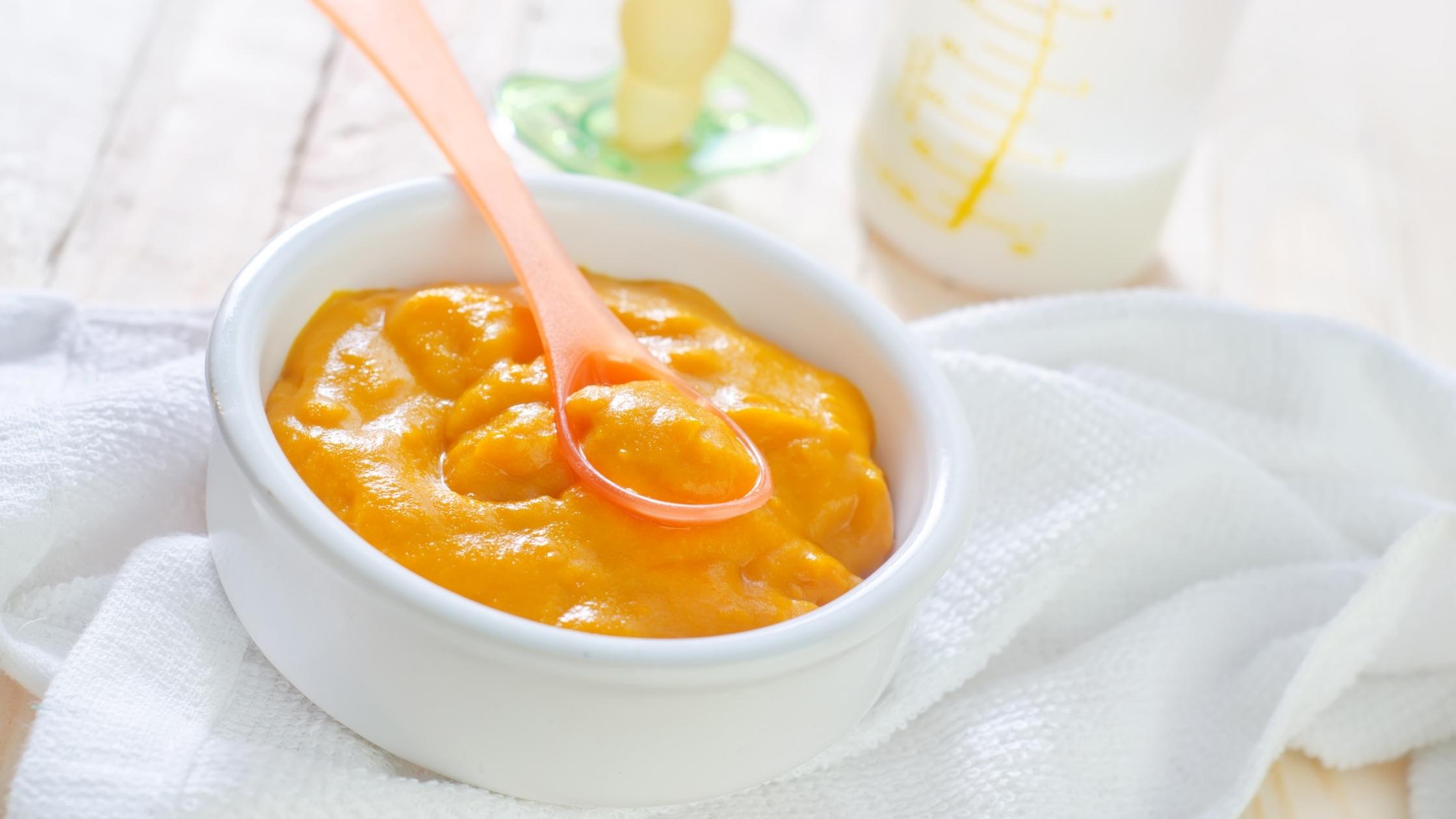 As your baby nears the six-month mark, it becomes time to start solids. Solids come in two different stages. Stage 1 baby food is typically very thin and easy for a baby to move around the mouth. The second stage, stage 2 baby food, is thicker and can include more than one ingredient. Babies are ready for stage 2 baby food around 7 to 8 months.
Here are three homemade baby food recipes.
THREE Homemade Baby Foods
Pineapple and mango. First, this pineapple mango recipe is simple and refreshing, perfect for eating at room temperature or frozen. The recipe is simple. Combine 1 cup of steamed pineapple and 1 cup of steamed mango. To thin, you can use water or breast milk.
Beets and blueberries. Another fun food combination is beets and blueberries. This combination makes a pretty shade of purple and is nutritious and full of antioxidants, vitamins, and fiber. This recipe is easy. Simply combine a cup of beets with a cup of blueberries and blend. If you need to thin the mixture, you can add water or breast milk.
Butternut squash and pear. Finally, butternut squash and pear is a recipe combination a baby is sure to enjoy. Butternut squash is a great ingredient for sensitive babies because it rarely causes allergies, and pears add a little bit of sweetness to the mixture. To create this recipe, add one medium butternut squash and one ripe pear together. You can blend them, adding breast milk or water to achieve the consistency you want.
Babies can begin eating solid foods around six months, and while there are many options for baby food in the grocery store, you may be interested in trying your own. Baby food is easy to make at home, and your at-home recipes will not include the same additives and preservatives you will find in baby food on the shelf. These three recipes are a great starting point for babies ready for stage II foods.