Quick Tips for Finding Zen as a Parent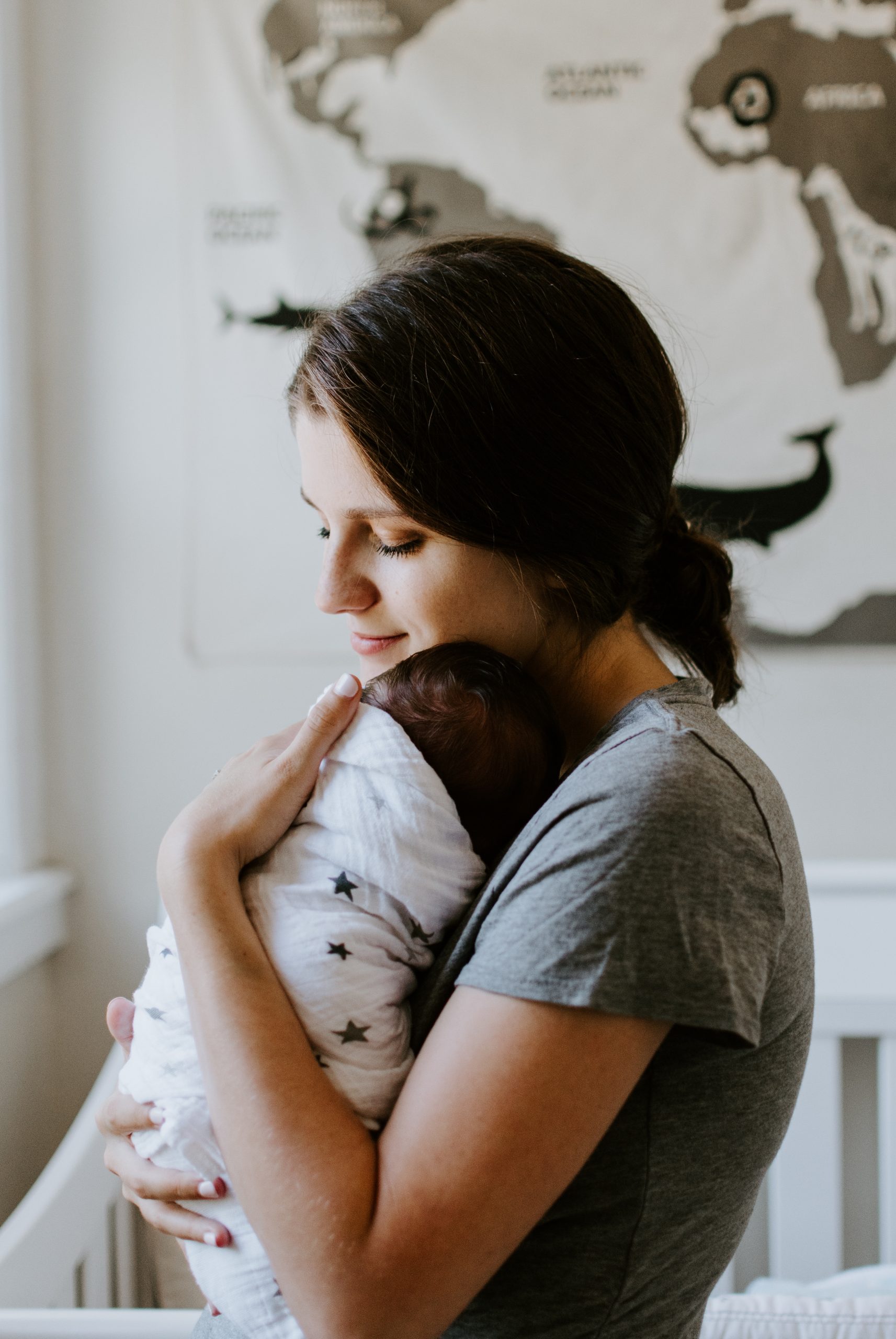 Some days, it seems like you're so busy that one mishap can derail your entire schedule. If you wake up just 10 minutes late, you feel like you're playing catch up for the rest of the day.
On those days, it can often feel like things are spinning out of control. You may feel like you're powerless to get your day back on track. We feel you. During tough days like this, finding a short moment of zen can work wonders. And the best part is, you don't need a lot of time to recharge and feel better. Read our ideas for how busy moms can find zen and hit their reset button in a snap.
Take 5 to 10 minutes to meditate
Meditation doesn't have to be a complicated practice, nor does it have to be a long one. In fact, meditation app Headspace notes that meditating frequently is more beneficial than meditating for long periods of time. When you practice meditation, you'll reduce feelings of stress and anxiousness. For parents, fitting meditation into your schedule can seem like a chore. Start by doing it once a day when you have a moment of calm. You'll quickly see that it's worth making meditation a habit.
The act itself is easy. Get into a comfortable sitting position and focus on your breaths in and out. Notice where your thoughts go, then bring them back to your breath. If you're brand new to the practice, try this one-minute mini meditation for guidance. When you're ready for something longer, try a 5-minute mindful breathing meditation. Once you've begun making meditation a habit, you can find 10-minute guided practices on YouTube or through apps like Headspace.
Enjoy nature with a walk outside
When you can, take your meditation practice outside for an extra dose of endorphins from nature. Or if you want to kick some sluggishness or relieve stress, go on a quick walk outside. A walk can loosen any tension built up in your muscles, and it'll help you get out of your head. Are you waiting for your kids to get released from school? Park your car and stroll outside for a few minutes. After dinner and the kids' bedtime, take a longer walk around your neighborhood if you can. It's a nice way to put some distance between you and anything that's causing you stress. During your walk, focus on how the sun, air, breeze, or night sky feels. Take deep, nourishing breaths. We guarantee you'll feel ready to tackle what's next.
Get your heart pumping with a quick workout
Need a more intense stress-relieving activity, but don't have time for a full workout class? Get your heart pumping with a quick high-intensity interval training (HIIT) workout. You'll push your body hard and fast through a series of 12 bodyweight exercises in just 7 minutes. A typical workout takes you through 30 seconds of an exercise like push ups, squats, or jumping jacks, with 10 seconds of rest in between. After 12 exercises, you're done.
Mamas looking for short and fiery workouts they can do at home can give one of these HIIT workout videos a try. Remember to do each exercise safely and drink plenty of water, especially if you're new to HIIT.
Escape by reading, writing, or listening to music
When you have a moment of quiet to yourself, fight the urge to check your emails or get lost in your phone. Escape into a book that you've been wanting to read. (You can even work your way through a book of poems, essays, or short stories if they are easier to digest in short periods.) Write down your thoughts in a journal, or reorganize your thoughts by making a to-do list in your planner. Find your center again by popping on some headphones and listening to music. Close your eyes and let yourself get lost in the music. After a few minutes of any of these activities, you'll start to feel better.
Treat yourself
Find yourself dwelling on your to-do list? Sometimes treating yourself is one of the best things you can do to boost your mood. And treating yourself means letting yourself do something you enjoy. Get a pedicure, enjoy a face mask, have that bar of chocolate you're craving, buy a new house plant, take a nap, or brew an extra cup of coffee or tea. Make it your own, and don't feel guilty about it!
If you're curious about sleep training but feel that it's more of a luxury, think of it as a way to treat yourself and your family to a night of deep, restful sleep. A baby who is struggling with sleep can exhaust parents and other family members. With help from Sleep by Rachelle, a customized sleep training program, you're sure to find your zen when you need it most.