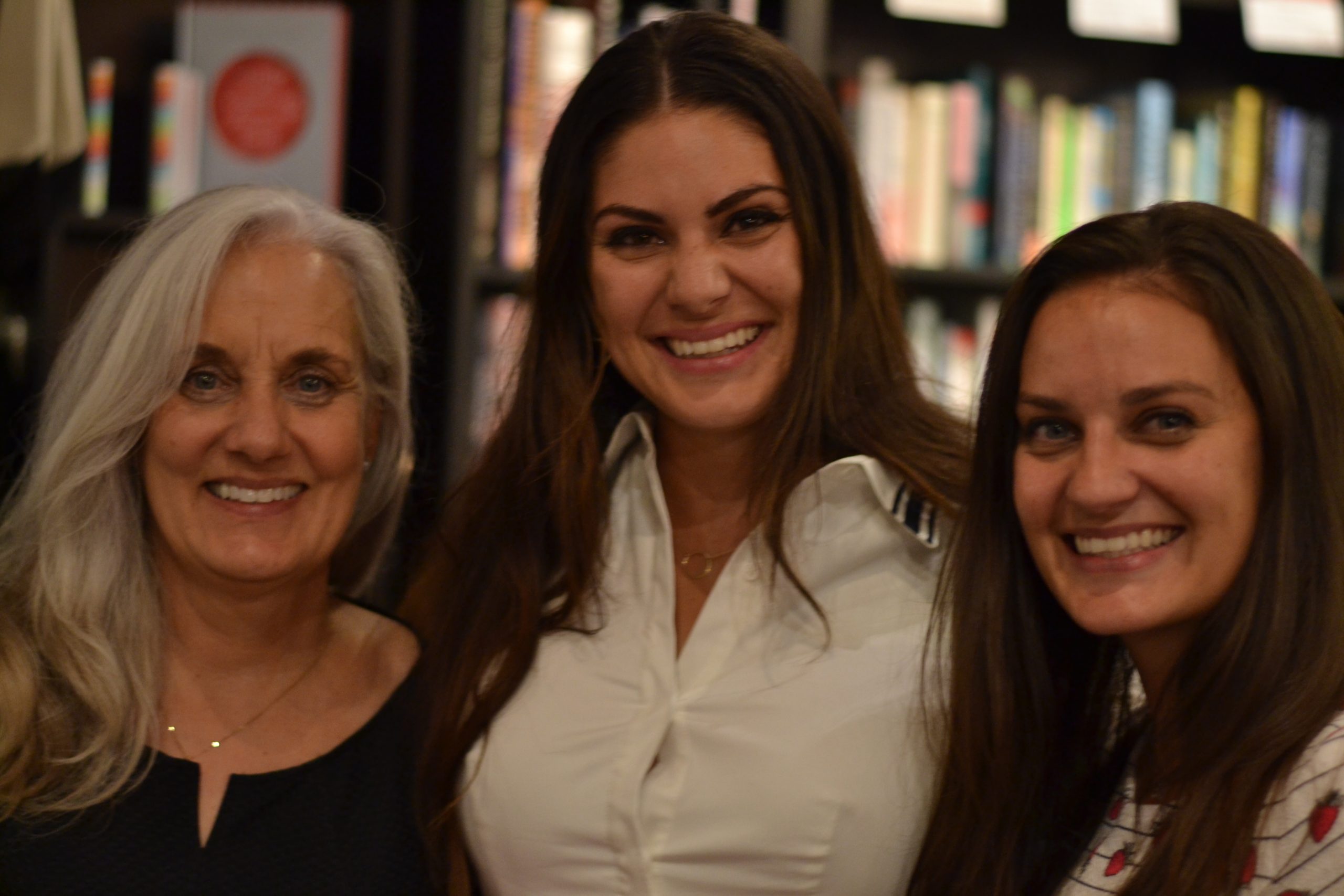 Saturday, July 29th at 7PM
Book Launch | Industry Networking | Social
---
Hurrah! Kudos! Congrats! Yippie!
Author Rachelle Gerhskovich is celebrating the launch of Creating Sweet Dreams, her accessible and essential new parent guidebook on all things sleep, nutrition and baby development.
The book is profound in its unique take. Rachelle recommends not using rigid schedules (and rather a loose and flexible routine), letting your baby speak to you, using tools like red lights to reduce light sensitivity and implementing strategies based on weight (not necessarily age every time). Creating Sweet Dreams is also groundbreaking and praised by parents who have successfully used Rachelle's guidance.
Come join us at the BookBar on Tennyson Street for a social gathering to celebrate Rachelle and her first book launch. We would also love to gather with industry professionals in the birth and family field to grow our network and support each other's projects and goals.
Plus, if you haven't been to the BookBar yet…. well, you gotta come by on Saturday, July 29th at 7pm!
Event Deets!
What: Book Launch + Networking + Social (think: unique books, kind people, wine, snacks)
Where: The BookBar on Tennyson | 4280 Tennyson St, Denver, CO 80212 | 303-284-0194
When: Saturday, July 29th at 7pm
Who: Author Rachelle Gershkovich, Owner of Maternal Instincts, Founder of Baby Created Sleep Method
Why: To get together and cheers to life, hard work, success, community and babies!
Event Location!
Tennyson Street is awesome and if you haven't had a chance to check it out before, why not include the Book Launch in your bar hop/night out plans? Come out early or stay out late and check out these fun things to do while walking up and down this adorable urban enclave.
Things to Do on Tennyson Street:
Places to Eat on Tennyson Street:
PSST: We've got a special discount for you for Uber or Lyft! (Just mention on RSVP form!)
Who Should Come to the Book Launch Event?
Authors, join us! Doulas, get on in here! Birth Center professionals, this is for you. Yoga instructors, wellness industry pro's, acupuncturists, pediatric chiropractors… Anyone who just likes wine, snackers, meat and cheese plate lovers, book lovers and urban explorers… join us! This is also a networking event and wine social (and a great reason to celebrate together!).
Anyone is welcome, but this event will be most fun for families with newborns that like to sleep in the eve and don't mind loud talking or older kids who like to read and eat cookies (yes!). They have an adorable kids section for both younger (age 5+) and older (age 8+).
Moms and Dads Who Love Wine
Expecting parents who want to check out the adorable BookBar!
Foodies
Family Industry Business Owners
Fellow Authors
Birth Industry Pros
Book Lovers
Tennyson Street Explorers
Nannies & Doulas
Friendly Folks Who Like Positive Celebrations!!
We look forward to seeing you on Saturday, July 29th at 7pm at the Book Bar for the Creating Sweet Dreams Book Launch & Social. Thank you so much for your support!
Please RSVP so we can get an idea of a headcount for this event. See you soon!!
---
Praise for Creating Sweet Dreams by Rachelle Gershkovich:
"Okay, so I normally don't write reviews, but I had to after reading this book. I was able to get through the content quickly (and to be honest, I sometimes have a hard time focusing when reading), so basically the content was well laid out for me where I could understand it. Along with the graphics and charts, it made me truly understand how feeding schedules based on the weight of your baby can make a huge impact of whether you get sleep or not.

Sleep is important for me because I work every day. I need to be able to be clear and focused as well as creative. Without sleep, it just doesn't work! Also, I loved how the author talks about nervous system resets. If you don't know what that is, definitely read the book. I could really understand how that could help soothe before naps and bedtimes. I am grateful to have this knowledge. I would recommend keeping this as a reference as your child grows as you'll probably refer back to it time and again as your routine changes. Super helpful book!" – Well Rested Mom